ROADSIDE RESTAURANTS
7 Spots for Your Summer Drives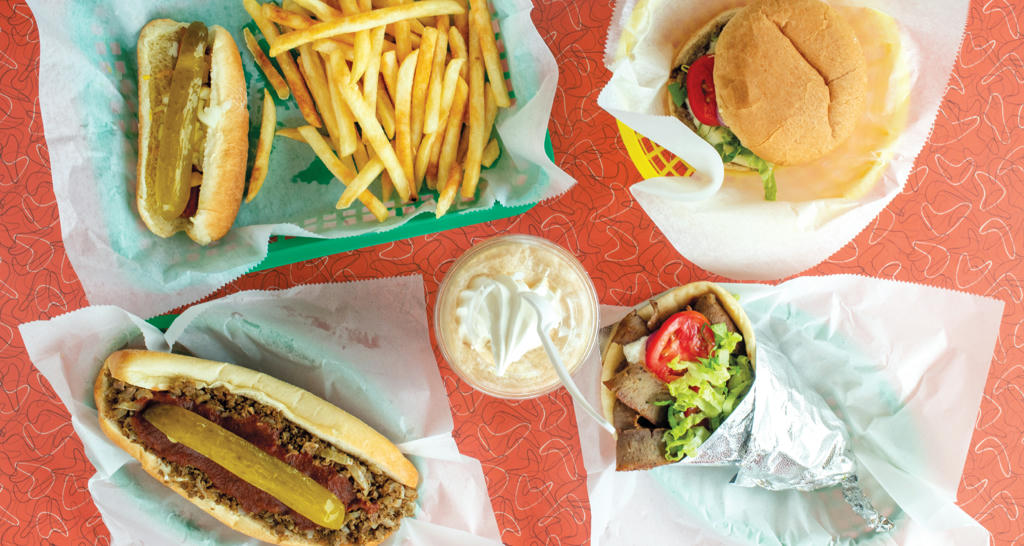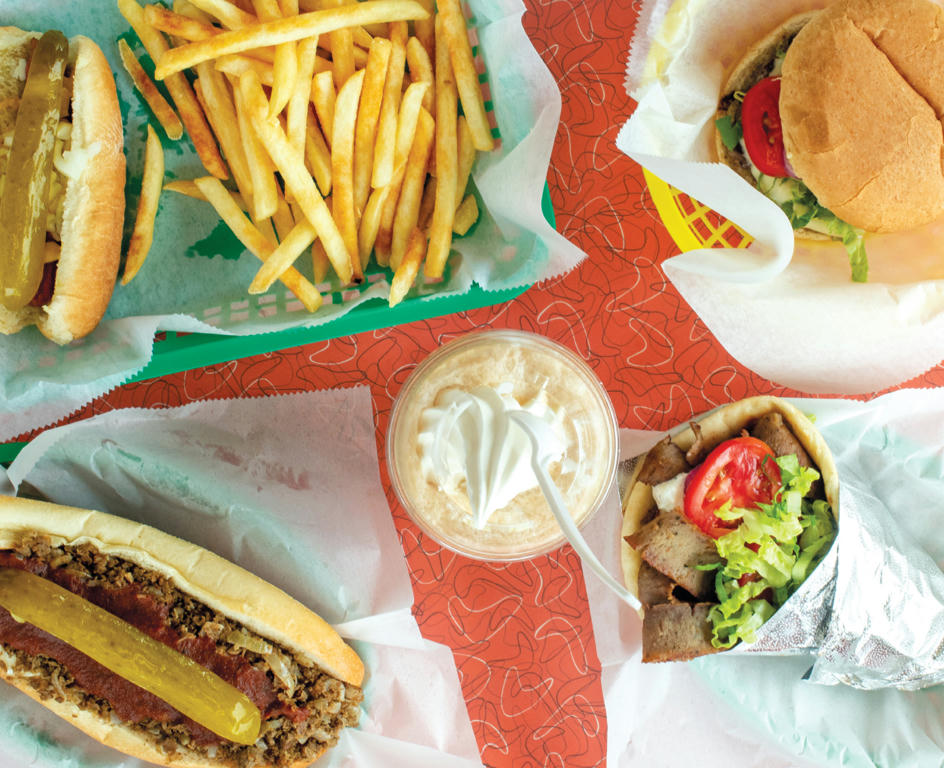 Ahhhhh. Summertime and the ice cream is easy. And the French fries. And hamburgers. And anything else you can get at a roadside eatery. They're quick, they're inexpensive and they're a bit of a necessary indulgence when you're out and about—especially after the isolation many of us have experienced this year!

We're highlighting some local favorites as a little inspiration for your summer drive time as you're tooling around the region. These days, the menus are getting bigger, with more options for kids, vegetarians and those who might want a plant-based meal (i.e., a salad or soup).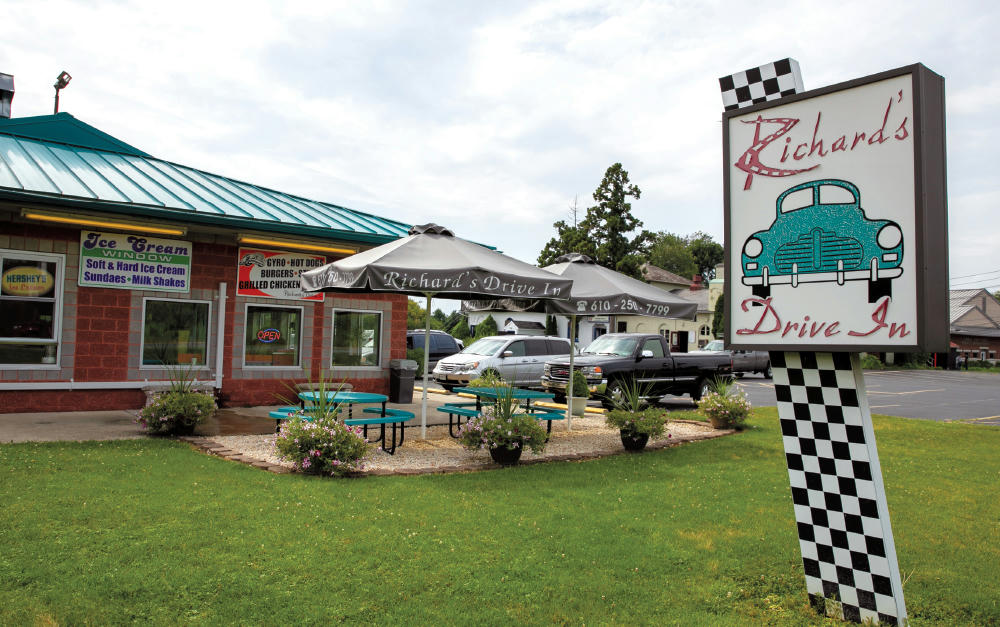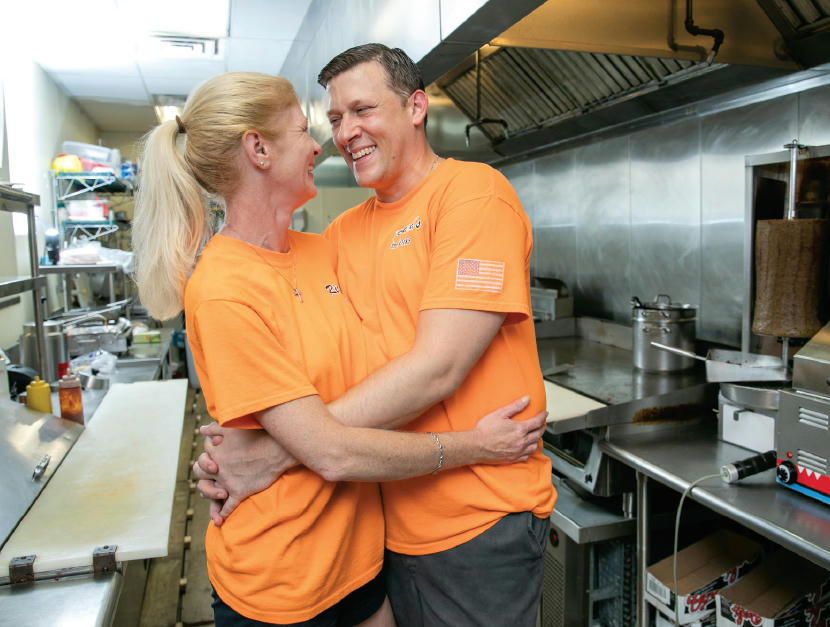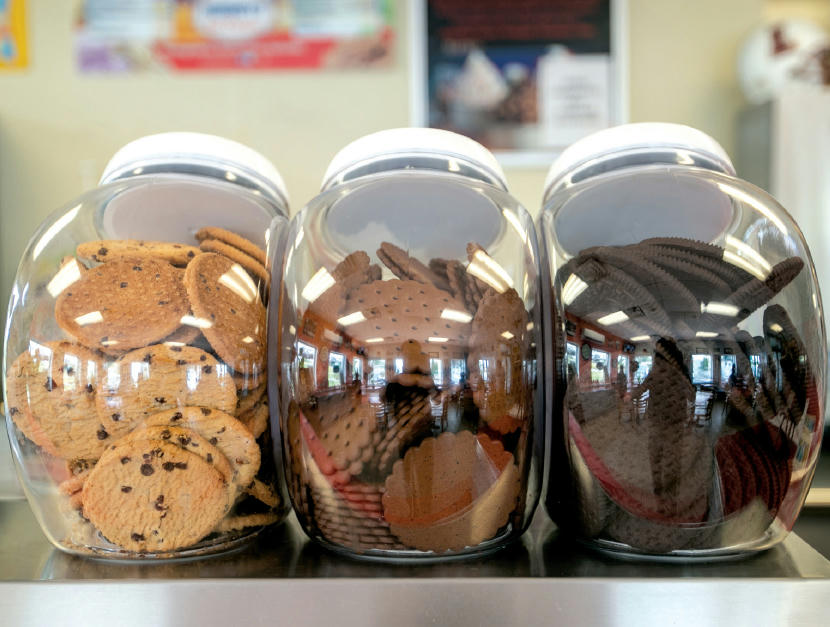 RICHARD'S
DRIVE-IN
1550 Sullivan Trl., Easton | 610.250.7799
You may know Richard's as the tiny drive-in in Palmer, on Freemansburg Avenue—it dates to the 1950s. But this location in Forks Township was opened by Shannon and Angelo Pappas in 2006, whose extended family still runs the original location. Richard's started as a hot dogs, ice cream and milkshakes kind of place, but over the years, like many other drive-ins featured here, it has morphed a bit.

Who is Richard? "That's a man I've never met!" says Angelo, laughing. He tells the story about how his uncle Nick came from Greece and worked at Jimmy's Hot Dogs in Phillipsburg (yes, same one featured here, just a different name!). Richard was the original owner. "We've met his granddaughter before. Taking care of a man's legacy, we hold it to heart and want to keep it going for him and for ourselves, too," says Angelo.

They do soft serve, and hard ice cream (Hershey's, of course), cheesesteaks and gyros. Recently, they added their very own handmade Italian ice. "We find that people are geared toward the hot dogs and a Yoo-hoo! We keep it very old school," says Angelo.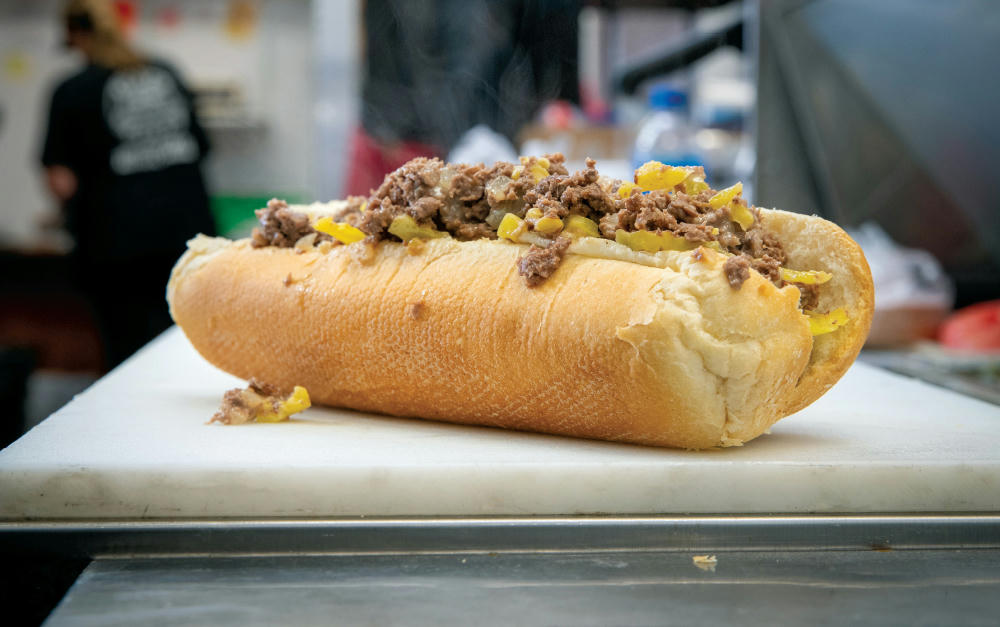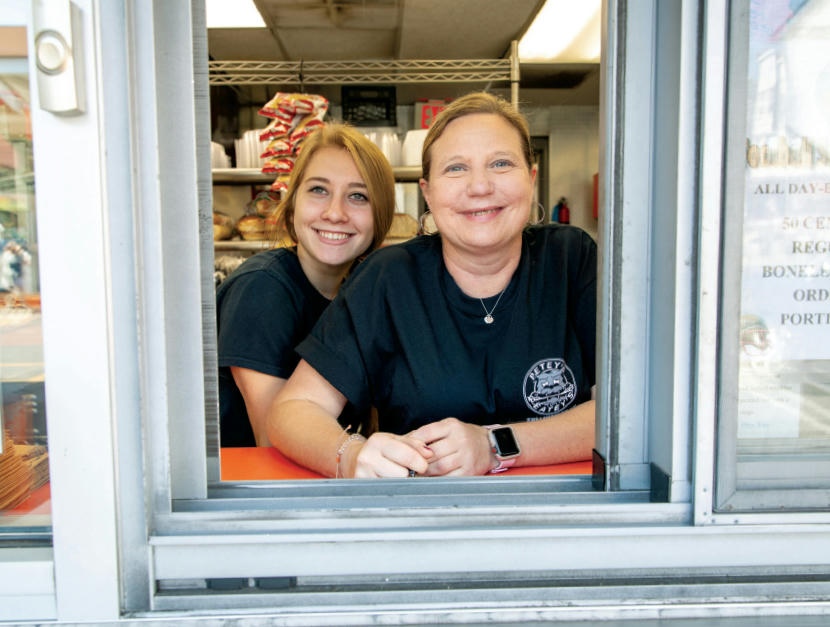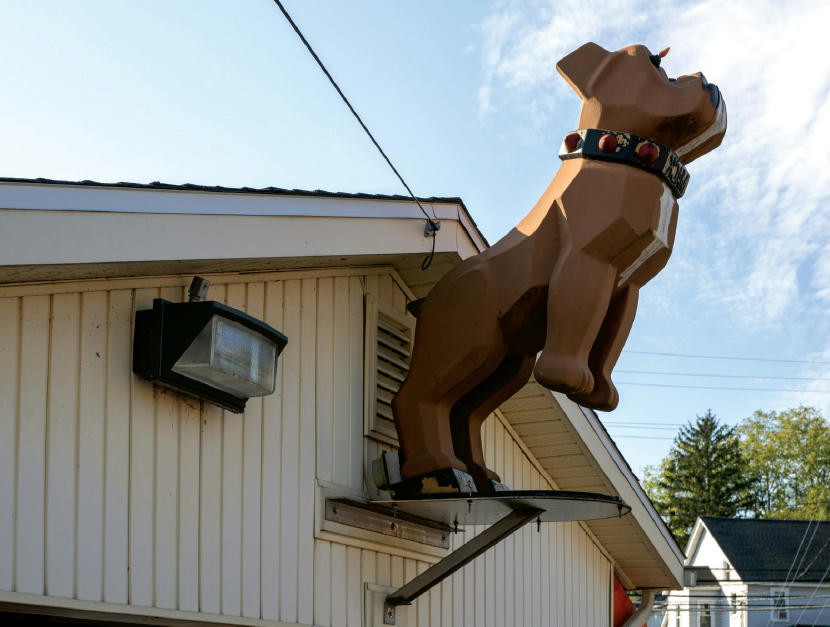 PETEY'S
EATEYS
5879 Sullivan Trl., Nazareth | 610.759.0143 | peteyseateys.com
Named for owner Dennis Einfalt's bulldog Petey, who unexpectedly passed away during construction of the biz, Petey's Eateys opened in 2009. As Dennis puts it, "Petey liked to Eatey" and that's how the name was born. It is a drive-in of sorts, but one that offers deli sandwiches with Boar's Head meats. That's not something you see every day. According to daughter Abby, their popular choices include homemade half-pound burgers and cheesesteaks, along with pork roll, chicken sandwiches and BLTs. "We use good-quality ingredients in all of our sandwiches, so they are all popular," she says. Not interested in grill fare? Petey's serves soups and salads, and of course you've got ice cream, too. The coolest part? Petey's is open for breakfast, so you can call ahead and get your sandwich to go, and they also have a small convenience store and a gas station. If you want to sit inside, you can do that. If you want to come during colder weather, they've got an enclosed heated porch. But summer's perfect for this kind of food!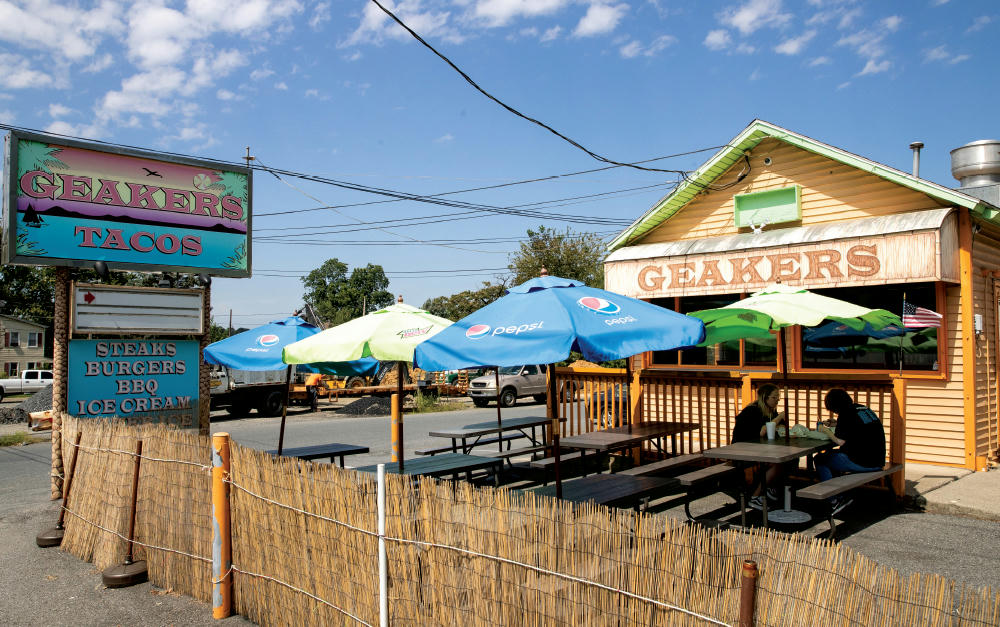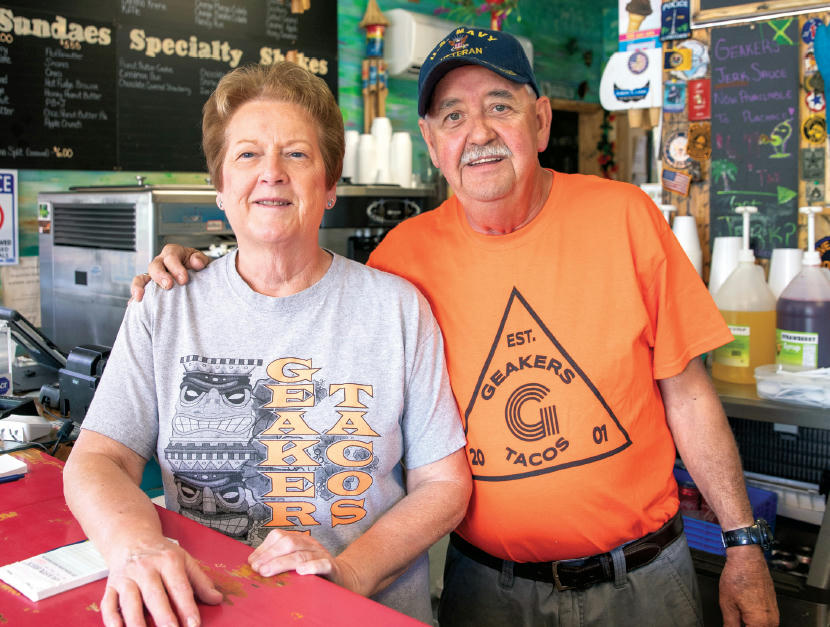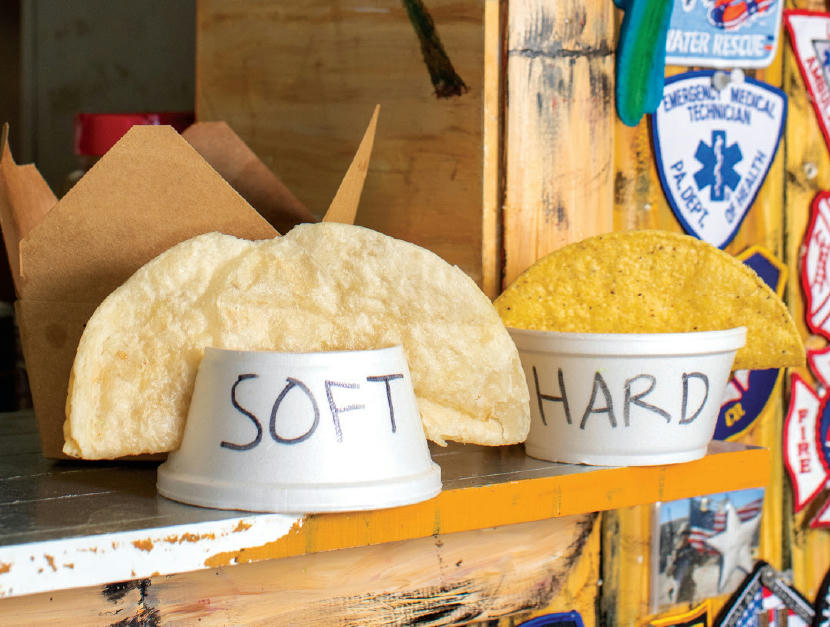 GEAKER'S
TACOS
3531 Freemansburg Ave., Bethlehem | 610.419.4869 | geakers.com
Geakers consistently earns kudos and is known for its tacos and milkshakes, available at their location on Freemansburg Avenue. And yeah, they serve some zesty tacos with things like gator in them, but there's also some more run-of-the-mill options such as shrimp, fish, chicken and beef. But run those ingredients through the flavor profiles of jerk, buffalo, Asian sesame or bourbon. Right? Beef is always number one in terms of tacos, says Jared Geake, one of the owners, but gator is becoming extremely popular. "It's something different. In the summertime, we go through 150 to 200 pounds a week. If you like chicken and shrimp, you'll like alligator," says Geake. OK, so maybe tacos aren't your thing and you wanna stick with more old-fashioned drive-in kinds of food like a burger and a shake (their list of flavors is seemingly endless), or the ultimate mash-up: the taco dog! That's basically a hot dog with a beef taco on top, minus the tortilla, of course. Geakers has been at this for 19 years.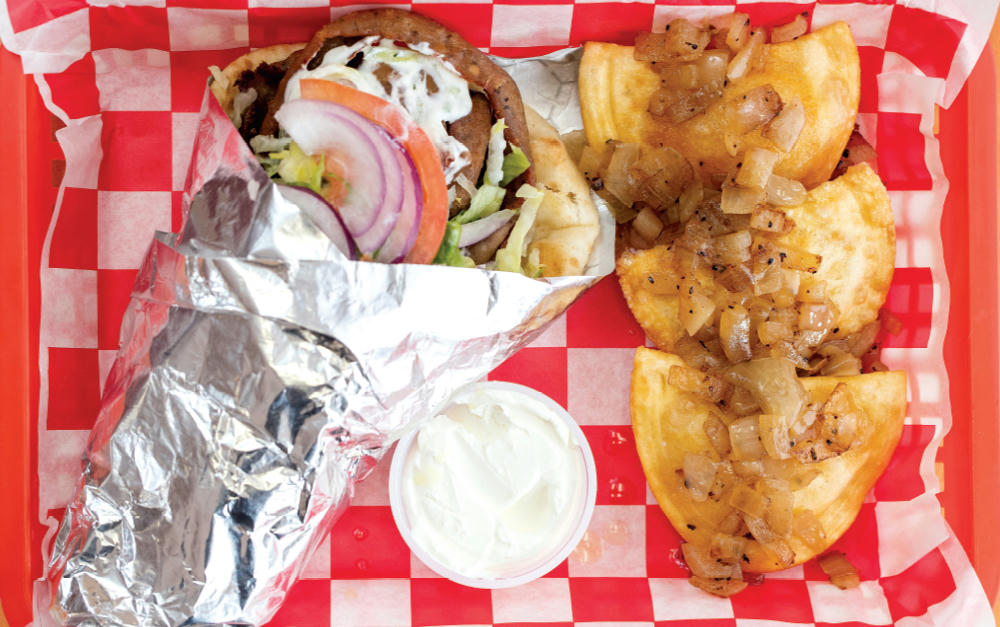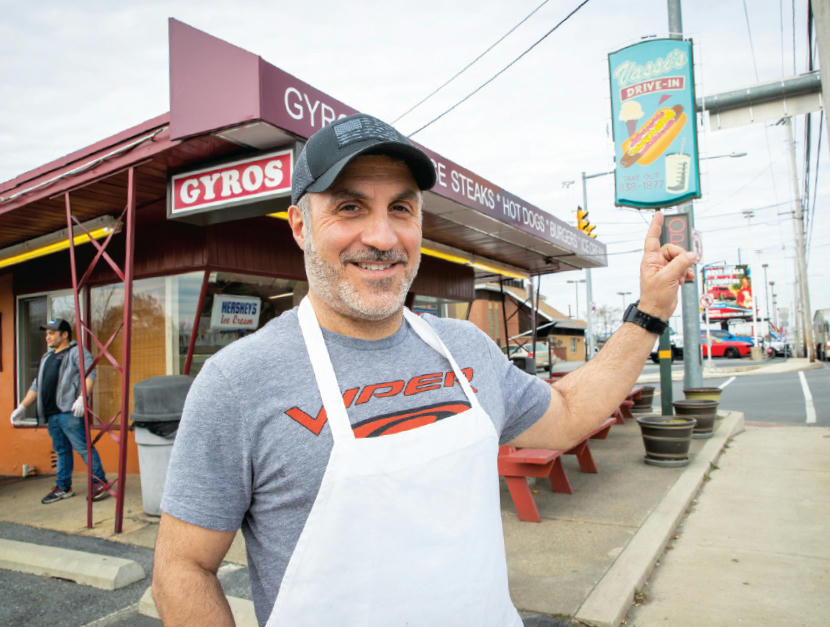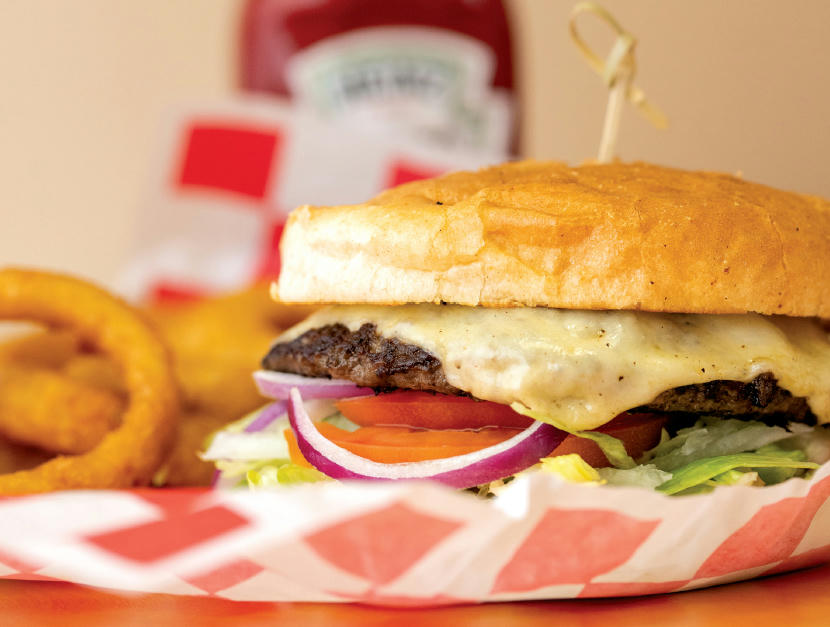 VASSI'S
DRIVE-IN
1666 Main St., Hellertown | 610.838.1877 | vassisdrive-in.com
Imagine a time when there was no Route 78, and Vassi's was a drive-in with very little else in sight. That was life in 1954 when Vassi's opened as a Dairy De-lite. Since then, it's changed hands a bunch of times, until it was purchased by the Sumelidis family in June 1995, Mel and Maria. (They named it after their daughter Vasiliki.) It is just about dead ahead of you as you come off Route 78 at the 412 exit in Hellertown. That just means it's super easy to get to. Vassi's is a little different. It's got the old-fashioned vibe, but you can order burgers made from hormone-free, locally raised beef from Koehler's Farm. Try the gyros—they are popular and everything, including the tzatziki, is homemade. Sit outside on one of the covered picnic tables, or inside in the dining area. Save room for dessert—there are 16 flavors of Hershey's ice cream and eight different ice cream cone options available for delivering said ice cream to your mouth!
Jimmy's Doggie Stand
7 Union Sq., Phillipsburg, NJ | 908.859.1000 | jimmysds.com
Originally named for Jim Makris, who started a hot dog business in this location in the late 1940s, Jimmy's has been owned by Nikolaos and Sofia Malatos since 2009. They're still making the hot dogs the same way—in cast iron, with a little oil, says Sofia. At Jimmy's, the standard dog—the "Everything"—comes with mustard, onion and a pickle. Other toppings include Cheese Whiz, bacon (yes, that's pork on pork), chili, sauerkraut and red onion. Jimmy's is also known for its Greek delicacies, including gyros with homemade tzatziki. Jimmy's is located just on the other side of the Free Bridge, in Phillipsburg. Grab your meal and enjoy a view of the Delaware River.
The Canalside Cup
1610 S. Delaware Dr., Easton | 610.253.1234
Heading to The Canalside Cup along 611 South is a ritual for many who live in nearby Williams Township and Easton. The ice cream is delivered weekly and made locally, so some of the flavors change, too—and that's part of the draw. Seasonal flavors have included the likes of lemon meringue, strawberry shortcake, maple walnut, pumpkin and others. People seem to love the black raspberry ice cream in particular. Canalside, which is owned by Deb Kozic, opened in June 2005, and has a pretty extensive menu for a roadside stand. They will do fish and chips, sweet potato fries and black bean burgers, along with wings, gyros and crispy battered green beans.
Grida's Soft Ice Cream
36 N. Main St., Richlandtown | 215.536.2691
This community mainstay dates to 1966 and offers the usual summertime food suspects: soft serve ice cream (tons of flavors and you can mix them), burgers (the California burger is stacked high), hot dogs and fries. But you can also order pizza and cheesesteaks and Italian ice! Pull over, get in line, and don't worry—it moves faster than you think it will. Street parking is the rule here, but it's free.