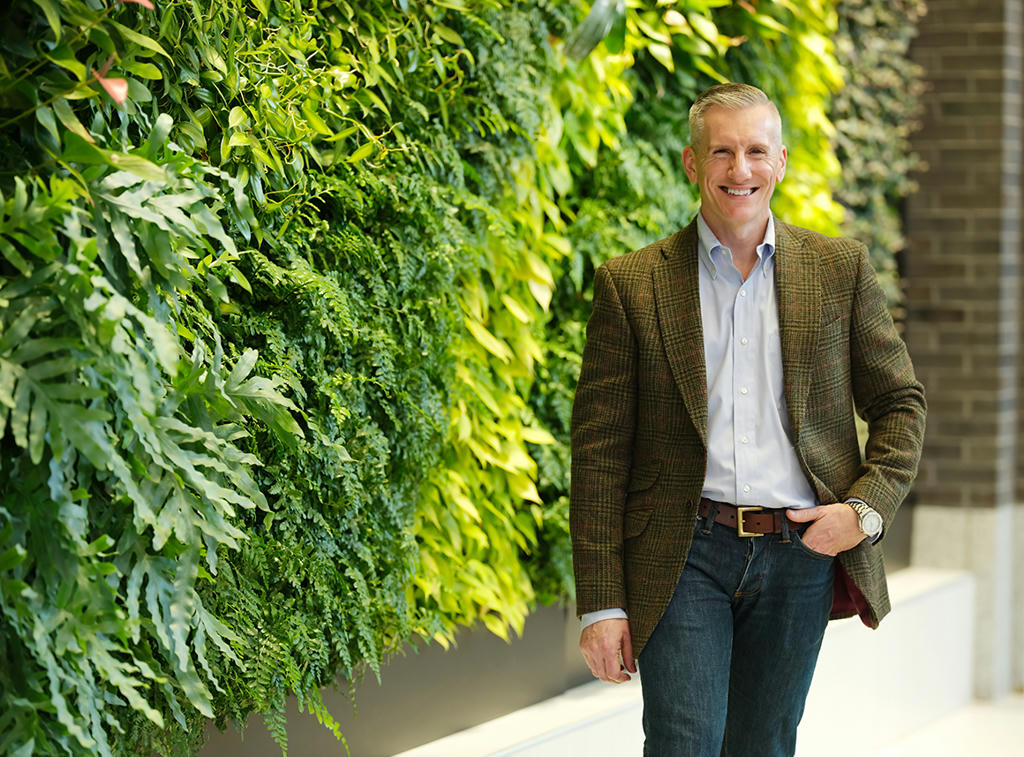 Tim Burke
Director of Member Engagement

People First Federal Credit Union
What does "style" mean to Tim Burke? "It's about projecting who you are, matching colors and patterns to your inner self," he says. But when it comes to his own fashion choices, he says it's more about fit than anything else ("especially a jacket," he says). Tim is flattered to have been named a Man of Style, especially so, he says, after meeting this year's group on set at the photo shoot.

Most days, Tim tries to be up and moving by 5 a.m., and he starts with a healthy breakfast. After that, it's pretty unpredictable. "I love that my work is varied," he says. "Some days, it's planning a campaign and others [I'm] at a community event." From the office, he usually heads straight to the gym.

When asked about his proudest accomplishment, Tim says he is always proud to be asked to support a cause that is near and dear to him and supports the community. "In 2018, I was asked to participate in the Leukemia & Lymphoma Society Man and Woman of the Year Campaign," he says. "To be able to run in honor of my brother who passed from leukemia in 2017 was a great honor." He also serves on the KidsPeace Board of Associates and has had the opportunity to hear first-hand from the residents about their backgrounds and the transformation they are making in their lives.

What's more, Tim says he has the pleasure of sitting on the Greater Lehigh Valley Chamber's Nonprofit & Business Partners Council, working side by side with people and organizations making the Lehigh Valley an even better place to live. "I know so many people working to improve themselves and our community; I take inspiration from each of them," he says. This year, and every year, Tim says he's committed himself to traveling to new places. "I'm continuing that for 2020 with a trip to Egypt," he says.
Charles Tyrwhitt jacket
Brooks Brothers shirt
Gustin jeans
Timberland shoes
OMEGA watch

Group Shot:
T.M. Lewin shirt
Bonobos pants
Ace Marks shoes
OMEGA watch