PARTNER CONTENT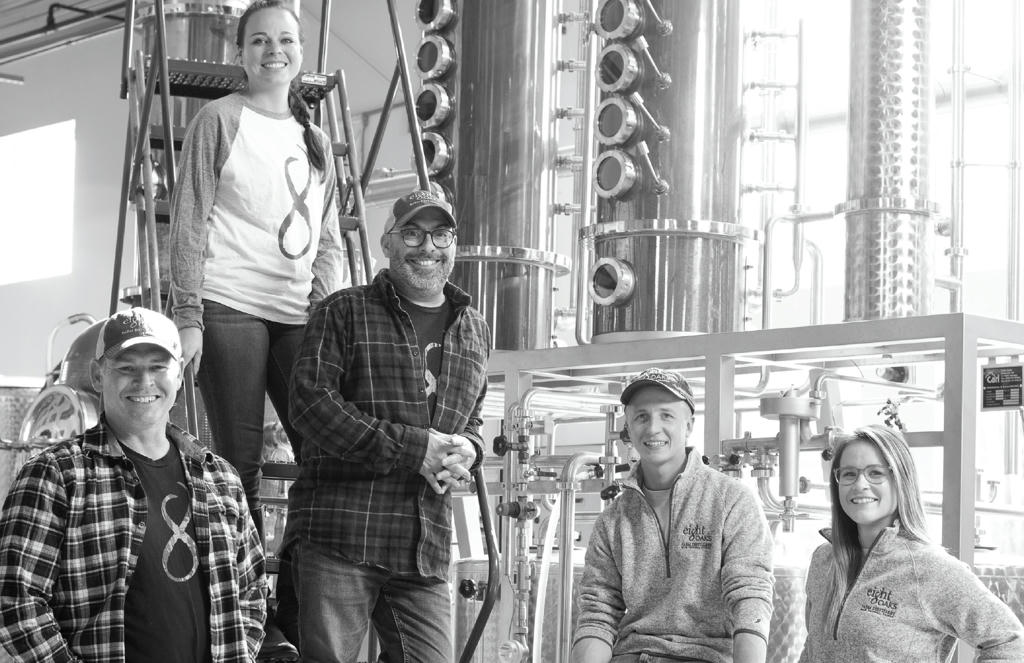 Left to right: Chad Butters, Founder & CEO; Caitlin Bagenstose, Distiller; Josh Van Den Berg, Chief Brand Officer; Logan Snyder, Co-Founder, Distiller; Carly Butters Snyder, Co-Founder, General Manager
THE FACE OF
Local Grain to Glass Spirits
Eight Oaks Farm Distillery
---
Chad Butters was an Army aviator for 25 years before landing in the distillery business. He wanted a challenge that included his loved ones, but also something rooted in history, agriculture and science. Eight Oaks Farm Distillery was the perfect fit, and the rolling farmland of New Tripoli the perfect location for the distillery's tight-knit family and crew.

Eight Oaks grows its own grains, which are handcrafted into an extensive line of premium spirits that includes bourbon, rye whiskey, vodka, gin, rum and more. Local apple cider is used for their applejack. Customers enjoy spending time on the farm with friends and a refreshing cocktail.

With a name like Eight Oaks, one would think that the business was named for the property's sturdy trees, but it's the number eight that's significant. "It's a sign of love and admiration for our family and friends," says Butters. His grandfather signed letters with a figure eight, and the family kept up the tradition. "The eight represents the eight letters in 'I love you.'" At Eight Oaks, they keep the past and their customers close.