PARTNER CONTENT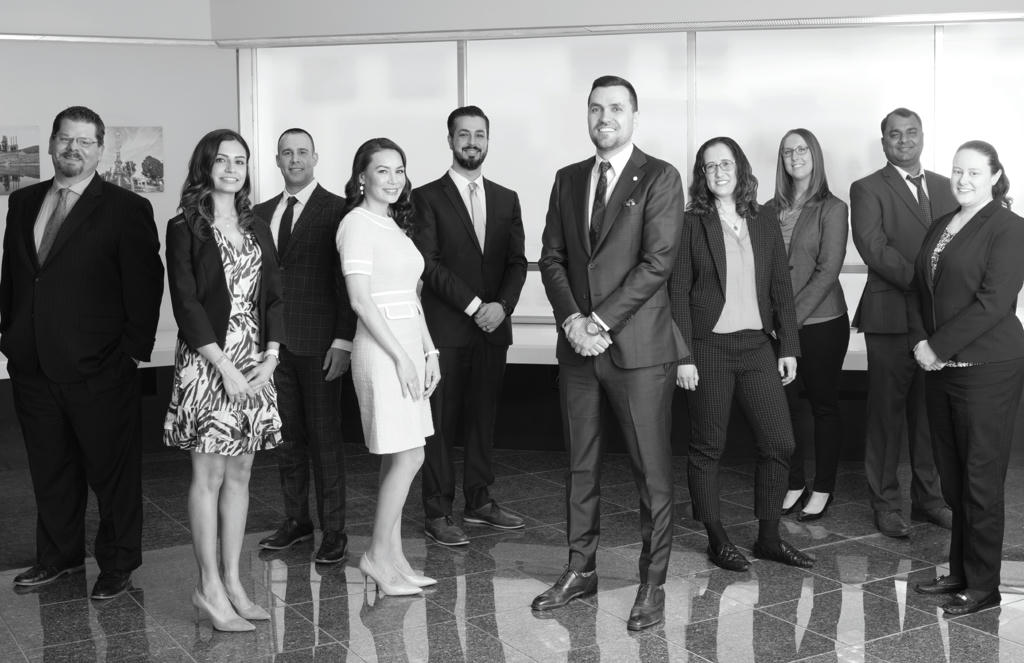 The Ideal Concepts team, left to right: Jarod Brown, Staff Recruiting Manager; Stephanie Deeb, Staff Recruiter; Eric Thomas, Recruiting Director; Alisha Leavelle, Business Development; Michael Papuc, Sales Manager; John Pequeno, President; Camille Jedwab, Staff Recruiting Lead; Kristen Kunath, Staff Recruiter; Vikas Agarwal, Software Engineering Manager; Ashley Rancourt, Administrative Director
THE FACE OF
Innovative Insurance Technology
Ideal Concepts, Inc.
667 Union Blvd., Allentown | 610.740.0000 | idealconcepts.com
---
Ideal Concepts founder John Pequeno is a passionate entrepreneur. Fifteen years ago, with the ink still wet on his Lehigh University diploma, the computer engineer made the most of his technological expertise to disrupt one of the least technologically advanced industries at the time: the insurance industry.

What Pequeno first launched as an online insurance marketing company is now Ideal Concepts, Inc., a national insurance and marketing sales technology firm offering impeccable technology, training and support to more than 3,000 independent insurance agents throughout the U.S. "We create cutting-edge sales technology to facilitate the sale of insurance from insurance carrier to broker to the individual client," says Pequeno. The firm's singular focus on the insurance industry has allowed them to quickly develop technology, products and processes—and revolutionize how insurance business gets done.

Today, Ideal Concepts' goal is to provide clients with not just health insurance, but a completely customized insurance solution. "We aim to cover the entire family," says Pequeno, "and protect them throughout their lifetime, from the 26-year-old who is forced off his parents' insurance all the way through to the Medicare-eligible individual who is aging into senior products."

Plans for 2020 include doubling the size of the 100-plus-member team at the firm, already recognized as one of the fastest-growing companies and top workplaces in the Lehigh Valley. "We're looking for marketers, sales managers, finance managers, HR managers, product managers, engineers and pretty much every other administrative position you can think of," said Eric Thomas, the Recruiting Director for Ideal Concepts, Inc. By the looks of it, these positions will be filled in no time!